With a wide array of events spaces, our hotels offer plenty of possibilities for social occasions of different sizes and styles. Each hotel has a dedicated planning team to bring even the biggest ideas to life.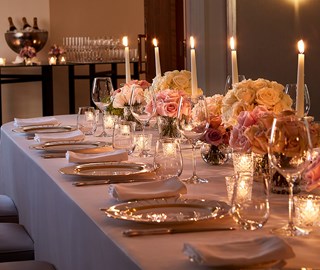 Claridge's
Claridge's has been hosting memorable events for over a century. Every room has its own character – from the art deco glamour of the Ballroom to the French Salon's classic grandeur. Whether it is dinner for six or a reception for 500, the events team will ensure every requirement is met.
Find out more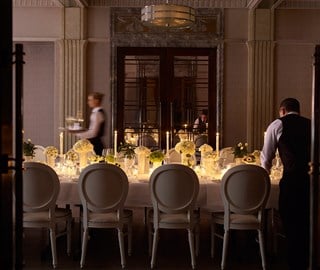 The Connaught
The Connaught's versatile rooms and central London location make it a sought-after destination for social events. A wide choice of spaces includes the spacious Mayfair Room, for parties of up to 200 guests. There are also unique experiences to explore, such as the private Sommelier's Table.
Find out more
The Berkeley
The Berkeley's dedicated events team is expert at everything from grand parties for 450 guests in the contemporary Ballroom to intimate, special occasions.
Find out more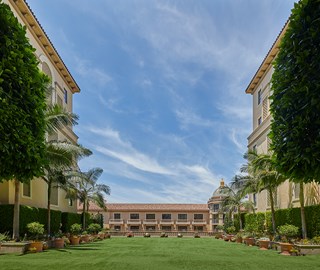 The Maybourne Beverly Hills
Los Angeles is no stranger to a party – and whether you're planning an intimate and exclusive gathering or a gala with a guestlist in the hundreds, The Maybourne Beverly Hills is the perfect space for every celebration.
Find out more
The Maybourne Riviera
With sweeping views of the Mediterranean Sea and Riviera coastline, unique spaces designed by world-renowned architects and seasonal menus crafted by our celebrated chefs, The Maybourne Riviera will make your event personalised at every moment.
Find out more