The rooms and suites in our stunning hotels are beautifully designed and individually furnished, offering state-of-the-art entertainment and luxurious amenities. Above all you are not just a guest – you're a resident coming home.
Claridge's
There is something magical about a Claridge's room or suite. As well as being among the most spacious in London, each one has been beautifully designed and furnished, complete with many thoughtful, luxurious touches.
View Rooms & Suites
The Connaught
Past and present come together with effortless elegance at The Connaught. Every room and luxury suite has been beautifully refurbished by renowned designers Guy Oliver and the late David Collins. The resulting spaces pair contemporary comfort with elements evoking the building's classical heritage.
View Rooms & Suites
The Berkeley
From the bold, innovative design and Italian marble bathrooms, to individually selected artworks and 'touch me' fabrics, The Berkeley is the epitome of modern luxury. Whichever room or suite you choose, you can count on your stay in Knightsbridge to be one you'll want to last forever.
View Rooms & Suites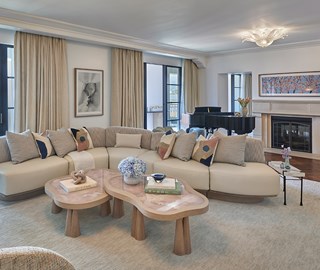 The Maybourne Beverly Hills
An exquisite blend of superlative design and contemporary comfort, our new luxury rooms and suites are a sanctuary from which to discover a city steeped in Hollywood history and cultural cachet. Wide, floor-to-ceiling windows welcome the subtle glow of the same technicolor skies that inspired the formidable filmmakers of the Golden Age.
View Rooms & Suites
The Maybourne Riviera
Unique spaces created by world-renowned designers and architects, inspired by the sea, the verdant landscape and the spectacular, never-ending views beyond. Bespoke designs informed by the region's modernist architecture and the sweeping brushstrokes of artistic legacy, from Cézanne to Coco Chanel to Le Corbusier.
View Rooms & Suites