Our hotels provide everything our guests need to work out, unwind or simply escape for an hour or two. Our health clubs and spas provide fully-equipped gyms, specialised spa treatments, beauty therapies by leading wellness brands and serene swimming pools.
Claridge's Spa
Claridge's Spa is an epicentre of wellness, showcasing healing rituals, a knowledge of restorative body work and the latest bio-innovation to amplify emotional, physical and spiritual wellbeing. With personalised treatments by La-Eva, FaceGym and Augustinus Barder among others, our holistic approach restores energy and harmony.
Visit the spa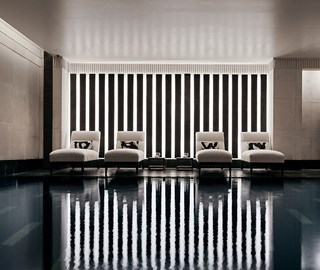 Aman Spa at The Connaught
Hidden away at the heart of The Connaught lies the entrance to another world. A place where time seems to stand still, and every moment is devoted to tranquillity. You've arrived at Aman Spa at The Connaught – the very first Aman Spa to be built outside the world-renowned Aman resorts. Take a journey of discovery and reconnect mind, body and spirit – guided by our experienced Aman therapists.
Visit the spa
Bamford Wellness Spa at The Berkeley
The Bamford Wellness Spa at The Berkeley is an uplifting space in the heart of Knightsbridge, ideal for a little downtime. Whether you're in search of relaxation or invigoration, spa treatments by Bamford and Oskia London can be tailored to you.
Find out more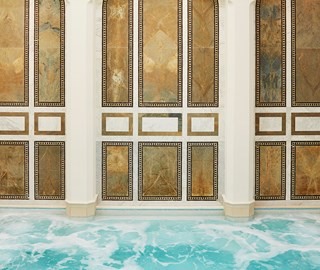 The Spa at The Maybourne
Time stands still inside The Spa at The Maybourne Beverly Hills. A place to escape the noise and take time for yourself — a sensory journey of physical rest, emotional release and inner peace. Home to our mineral pool, steam rooms, countless relaxation areas and a range of calming treatments and rejuvenating therapies, our spa is a place of unparalleled peacefulness.
Find out more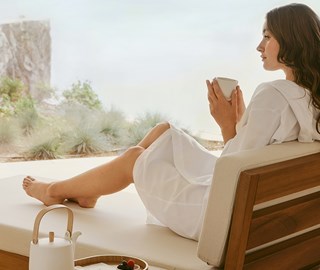 The Maybourne Riviera Spa
Experience the rituals of the Riviera and leave with a sense of inner harmony and a radiant outer glow. The Maybourne Riviera Spa combines both a holistic approach with results-driven, high-tech methods by leading wellness brands from FaceGym and Augustinus Barder to La-Eva.
Find out more